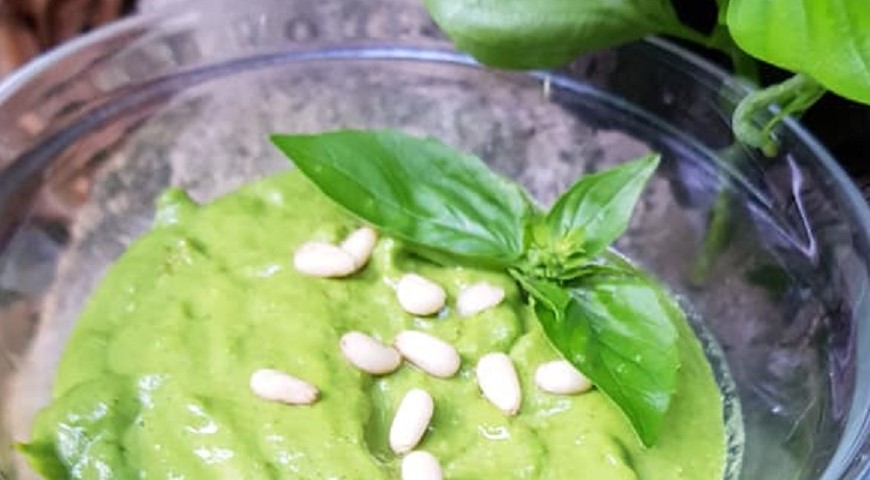 Vegan, dairy-free, gluten-free
Basil contains essential oils of Eugenol, linalool, and citronellol that mimic over-the-counter pain medications. Basil contains enzyme-inhibiting oils, anti-inflammatory and antinociceptive actions on the body that reduce inflammation. Zucchini also contains anti-inflammatory properties, antioxidants (vitamin A, C, superoxide dismutase glutathione peroxidase). Most of these compounds can be found in the skin of zucchini in higher quantities and is best to eat the skin with the flesh for the best results.
Roasted zucchini and basil pesto is versatile and can be used in many creative ways such as stirred into soup, used as a veggie dip, added as a pizza topping, roast veggies with it, spread onto bread, toss with pasta, in mash, as a marinade or dressing, add into omelets and in stews.

Makes 30 tablespoons.

Ingredients
• 2 cups packed fresh basil
• 1 zucchini
• 3 Tbsp of pine nuts
• 3 large garlic cloves
• 2 Tbsp of lemon juice
• 4 Tbsp of nutritional yeast
• Pinch of salt
• 3 Tbsp of extra virgin olive oil
• 6Tbsp of water

Directions
1. Preheat oven to 180C
2. Cut zucchini in half lengthways and then cut into slices. Place on baking paper, drizzle on some olive oil, salt, and pepper, and place in the oven for around 30 minutes until soft.
3. Set aside and allow to cool
4. Add the basil, nuts, garlic, lemon juice, nutritional yeast, sea salt, and cooked zucchini into a blender blend/mix on high until a paste forms.
5. Once a paste has formed start to add olive oil a little at a time until all blended.
6. Taste and adjust flavour as needed.
Ideas:
I made this gluten-free penne pasta with my last batch of anti-Inflammatory Roasted Zucchini and Basil Pesto. Cook pasta and add pesto. I grilled some extra zucchini to go on the top of this past sprinkled with extra basil and pine nuts. The leftover pasta mixed well with my other salads to make a healthy quick lunch option.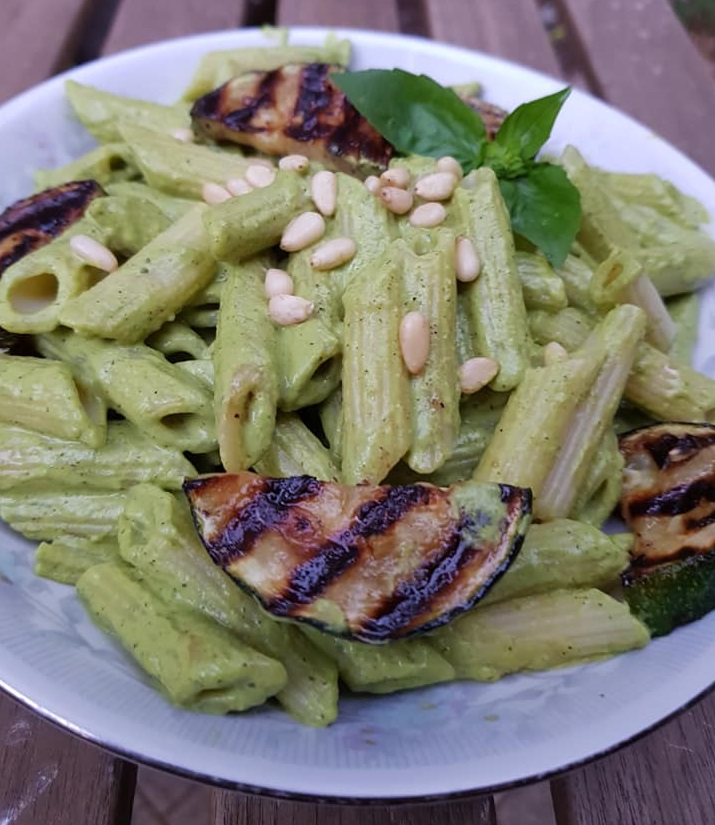 About Suzanna Wallace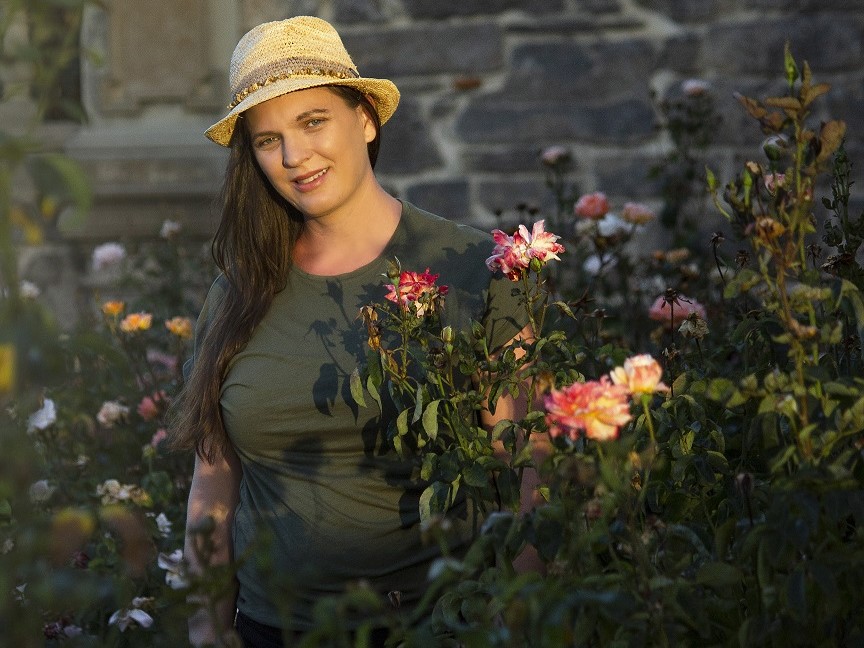 Suzanna has a Health Science degree and is a registered Naturopath and Herbalist in Australia, and has also trained and worked in numerous healing art techniques to assist with mind, body and spiritual health. Focusing on a wide range of health topics, and the implementation of her detox and regeneration health programs, Suzanna has created her own product range, Suzanna's Natural Life, which can be found in the 'shop' section of this website. Suzanna conducts consultations online zoom and in-person consultations in her clinic in Perth, Western Australia. Contact Suzanna today and kick-start your journey to achieving good health.
Subscribe to keep up to date with more blogs like this
If you liked this blog don't forget to subscribe to my email to receive exclusive regular free blogs, healing recipes, and tips that feed the body. You will also receive an exclusive pdf on how to alkalise the body to help prevent disease and a 7-day alkalising guide: SUBSCRIBE NOW


Book in for your free complimentary consultation here: SCHEDULE APPOINTMENT
MEDICAL DISCLAIMER
This content is for informational and educational purposes only. It is not intended to provide medical advice or to take the place of such advice or treatment from a personal physician. All readers/viewers of this content are advised to consult their doctors or qualified health professionals regarding specific health questions. The Green Naturopath takes no responsibility for possible health consequences of any person or persons reading or following the information in this educational content. All viewers of this content, especially those taking prescription or over-the-counter medications, should consult their physicians before beginning any nutrition, supplement or lifestyle program.