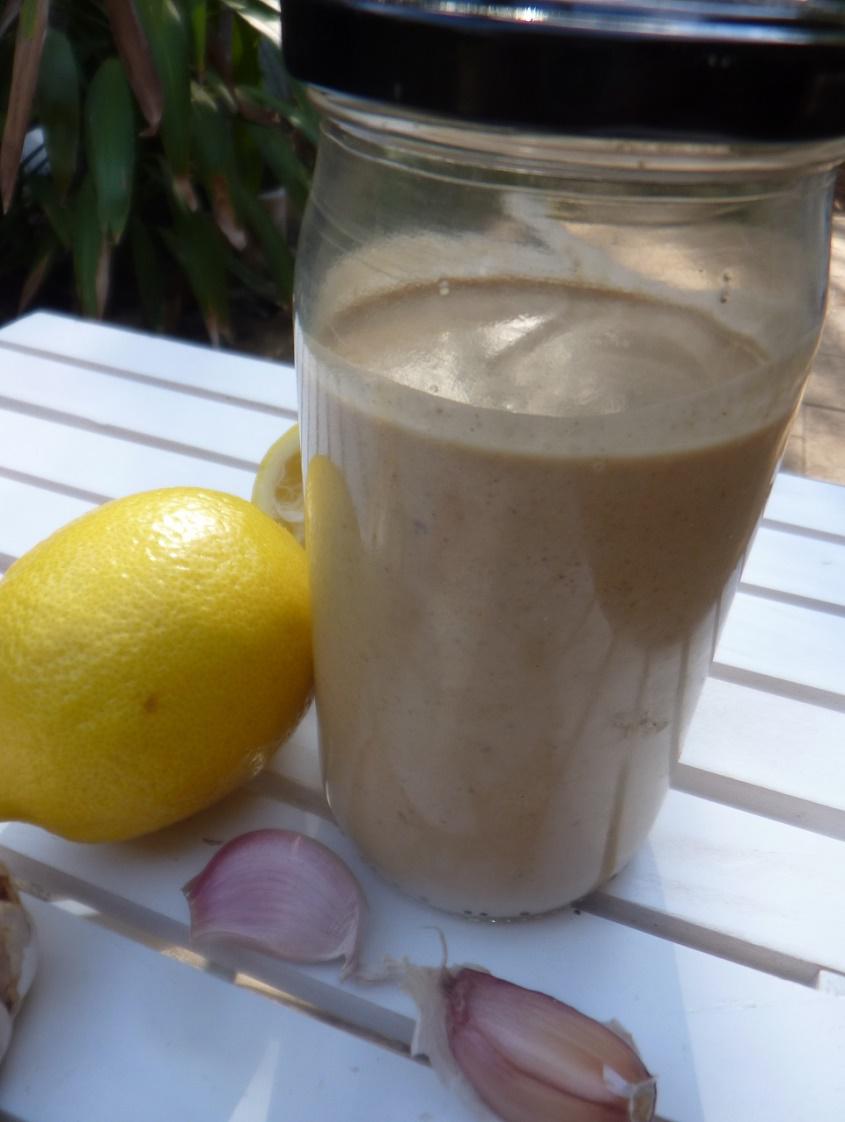 This is one of my favourite tahini recipes. It is a nutrient packed Middle Eastern dressing and makes a nice compliment and health boost with salads, vegetables, falafels, sandwhiches and wraps.
This dressing is high in fiber, iron, calcium, magnesium and is a great source of antioxidants, protein and healthy oils. Tahini benefits the nervous system, assists with hormonal balance, bone health and healthy blood sugar levels.
I add this into my weekly diet to vitalise my meals and add that extra nutrient boost to my meals. Tahini dressing makes all the difference to meals and it tastes amazing and is quick and easy to make.
Try this simple Middle Eastern dressing as a nice compliment with salads, vegetables, falafels and wraps. This dressing is high in calcium and packed full of nutrients.
Ingredients:
½ of a cup of tahini
1/4 of a cup of filtered water
1/4 cup of extra virgin olive oil
4 tablespoons of fresh lemon juice
4 minced garlic cloves
Season with salt and pepper
Extra virgin olive oil or filtered water to thin the dressing if needed.
Directions:
Mix all the ingredients together until you get a smooth dressing consistency. Use as needed and store in a recycled jar in the fridge for up to one week.
Note:
Hulled vs unhulled tahini nutrition
Unhulled tahini contains the husk and is much more nutrient dense but a little more bitter and stronger tasting. Hulled tahini has the seed husk taken away and loses some of the nutrient value but is still packed full of nutrients and healthy for you. Most people prefer the hulled tahini for the lighter flavour.