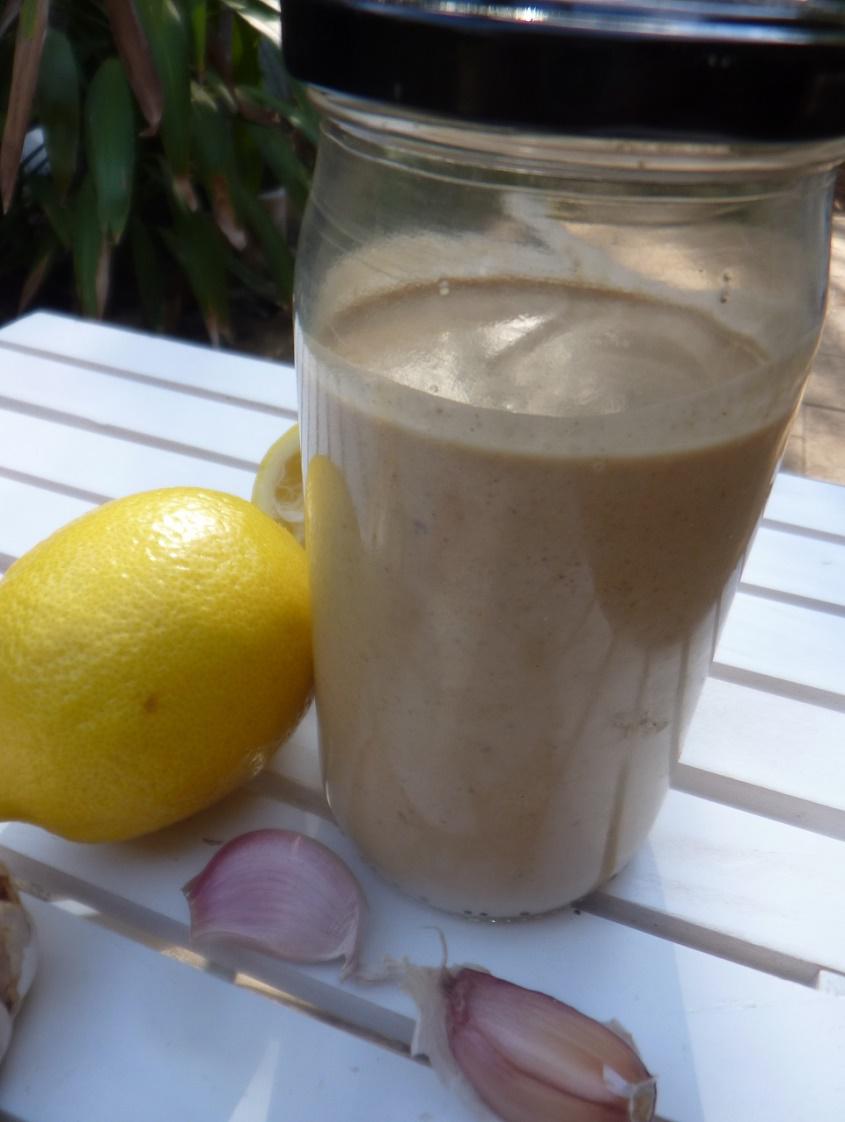 Try this simple Middle Eastern dressing as a nice compliment with salads, vegetables, falafels and wraps. This dressing is high in calcium and packed full of nutrients.
Ingredients:
½ of a cup of tahini
4 tablespoons of fresh lemon juice
4 minced garlic cloves
Season with salt and pepper
Extra virgin olive oil to thin the dressing
Directions:
Mix all the ingredients together until you get a smooth dressing consistency. Use as needed and store in a recycled jar in the fridge for up to one week.