Welcome to my testimonials page.
Visit our Facebook page for more.
"The support and advice received from Suzanna has been efficient and beyond standards set by the best. Her passion to research for benefiting everyone is top notch. Anyone seeking genuine help would do well to discuss options with Suzanna." - Barry Staples-Smith
"The calm and clear tea really helps me to take 15 minutes out of my day to relax and clear my mind, enabling me to get on with my day in a far more calm frame of mind. The flavours are beautifully balanced so the taste is great and the rose petals really finish it off giving the tea a wonderful aroma. I would recommend it to anyone". – Jasmin Smith
"I have known Suzanna for many years and she has provided me with help on diets and food, and even introduced me to new foods. Highly recommend, and can't wait to see her again." - Melissa Saunders
"Thank you for the lovely evening on Wednesday night at Piney Lakes Environmental Centre. It was very informative and your presentation was great. I recommend for everyone to go and meet with Suzy, The Green Naturopath. The raw pizzas were great - everyone loved them. Congratulations, Suzanna" - Elizabeth Curtis
"Suzanna has been really great with helping me work through my issues. No research was too much for her and she treated me as an individual, not just a number. She was very informative and friendly at the same time. It gives me a great sense of well-being just to know that she is there for me" - Carla Beattie
"When my daughter was 1 year old, she inhaled a foreign body, she had a nasty staph infection and was left with scarring. She was constantly coming down with infections in her left lung. The specialist kept giving her different medications, but she wouldn't stay healthy for long.
When I approached Suzanna, she gave me a lot of help to build my daughters immune system up through diet and natural remedies, so her body had the strength to fight the infections and not get sick as often. Within 2 months of Suzanna's help, we noticed a big difference with our daughter. She had more colour in her skin, more energy, and wasn't get as sick anymore. My daughter is now 7 years old, for her 7th birthday her specialist was able to give us the news that she has outgrown her respiratory problems. All this was thanks to the extensive help from Suzanna, who was always there to give advice and support over the last 6 years. Suzanna has helped all of us live a happier and healthier lifestyle, and helped prevent my daughter having a life long illness. Thank you for all your help and making a normal childhood possible for my daughter." - Sherie Davis
"I really like the way Suzanna approaches health and the body from a holistic perspective, looking not only at your nutritive needs but also other ways of improving long-term sustainable health. She has amazing remedies and also herbs for teas that she designs and mixes for your individual needs! I can attest to her delicious recipes too...There's nothing quite like eating a treat when you know it's good for your bod. Suzy is compassionate and understanding and that's why I recommend her". - Ayesh R
"Hi Suzanna
I just wanted to express my gratitude for the amazing Reiki seasons I have received from you over the years... If I am every feeling depleted and empty I am well and truly filled up and energized after a session with you. I am always fascinated how much heat and energy comes through your healing hands and into me...
As a Holistic Practitioner myself, I truly appreciate someone with absolute integrity and healing abilities.
Thank you once again, with deep gratitude to you." Love n blessings - Odette Linton (Bodytalk Practitioner)
"Put simply I have been loving my Suzanna's Natural Life Detox Boost Powder by The Green Naturopath. My work requires I travel a lot and having a product that is compact, lightweight and in an easily resealable bag, means I can take it with me to give my body some added nutritional value, and help it cope with the stressful workload. On first impression, I was pleasantly surprised that the powder dissolved so easily! Whether added to my smoothies or dissolved in a glass of water, I have found this Detox Powder to have a very pleasant taste. Even my husband was impressed by the flavour. The flavours that stood out to me were the beetroot, ginger, lemon and a hint of licorice which makes for a refreshing beverage. I will certainly be recommending this to my friends." -Tracey Barnett, Musician – www.traceybarnettmusic.com
"Delight the senses and relax the mind...
As soon as I opened the packet of Suzanna's Natural Life beautiful herbal tea Relax & Unwind, I knew I was in for a treat. The herbs and flowers inside smelled so fresh and the colours of them were so vibrant and bright! It was as if the herbs were only plucked and dried a week ago.
A spoonful or two in the teapot and I poured boiling water to steep and the aromas became warmer and a little more intense.
After 5 minutes steeping, when I was drinking this tea I was impressed and delighted by the flavours - I'm not usually a fan of straight chamomile tea but the combination of the more uncommon Holy Basil and Lemon Balm add a very pleasant spicy/tangyness to this blend that made it much more appealing to my palate.
The effect was subtly calming and relaxing almost immediately however I am a lightweight and quite sensitive to herbs after years of working with them. I also noticed a soothing of my digestion which has tended to be somewhat disturbed since I found out I was pregnant about 5 months ago, which makes this tea even more valuable for me at the moment!!
A gorgeous tea which I would highly recommend to any fellow stress-heads out there, or anyone with a lot on their plate at the moment needing some chill time!" - Poppy Krajewski - writer, counsellor, coach (almost first time recent home owner and mother-to-be!)
"Suzanna has helped me immensely with improving my health and wellbeing. After suffering from extreme gallbladder attacks for six months Suzanna set up a program consisting of a cleanse and then detox with teas, tonics and powders. The process was easy to follow and gentle on my stomach. Different cleanses that I tried were very severe on my stomach. I am so relieved after just two months of following this program my attacks stopped. It has now been four months since I have had any pain or attacks. I feel that my gut health is the best it has ever been and anyone who has suffered from gallstones will understand the great relief of no pain and being able to eat a more varied diet. At all times Suzanna was professional as well as considerate of all aspects of my life and made communication easy" - Zara Hart – Real Estate Agent
"I always trust Suzanna's amazing advice when it comes to hormones (she really knows her stuff!) so I was really excited to try the Women Warrior Tea. I find it's a lovely addition to my other herbal supplements to support my hormones. I really enjoy drinking this in the afternoon as a refreshing pick me up and find it has a lovely taste compared to some other herbal teas I have tried. I think this tea is great and an affordable way to consume these amazing herbs and keep your hormones balanced naturally. I've tried everything when it comes to balancing my hormones and can say herbs are without a doubt a game changer! Thank you for creating such a lovely tea Suzanna!" - Jasmin Newson
"I have known Suzanna for over 11 years. She has been a reliable employee in my health food store. Suzanna has assisted many customers with various health concerns sharing her knowledge, and helping them find the best health solution for their individual needs. Suzanna's persistence, dedication and passion in sharing natural medicine to those around her and its benefits is inspiring. I have enjoyed watching Suzanna grow into the practitioner she is today and the extensive research she has gone through in creating her own product range to make sure they are made with best natural plant materials. I would definitely recommend Suzanna if you are looking for well researched natural alternatives and treatment plans." - Maureen Saldanha- Kardinya Health Foods
"I have used Suzanna's sunshine wattle essence for my daughter and myself. I have found it is very calming when feeling stressed and anxious. Suzanna has helped me with different health issues and has given me great advice and support. Thank you for your help." - Natasha Beard
"My wife has a somewhat nervous disposition and after a consultation with Suzanna it was recommended to take Suzanna's Natural Life – "Calm and Clear tonic". My wife thinks this tonic is a godsend and really relaxes her. She cannot recommend it highly enough." - John Stockbridge
About Suzanna Wallace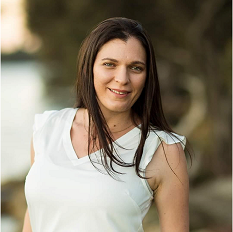 Suzanna has a Health Science degree and is a registered Naturopath and Herbalist in Australia, and has also trained and worked in numerous healing art techniques to assist with mind, body and spiritual health. Focusing on a wide range of health topics, and the implementation of her detox and regeneration programs, Suzanna has created her own product range, Suzanna's Natural Life, which can be found in the 'shop' section of this website. Suzanna conducts online and mobile consultations and membership. Contact Suzanna today and kick-start your journey to achieving good health in 2020, and beyond!
Book in for your free complimentary consultation here: https://app.acuityscheduling.com/schedule.php?owner=12256797