About Suzanna Wallace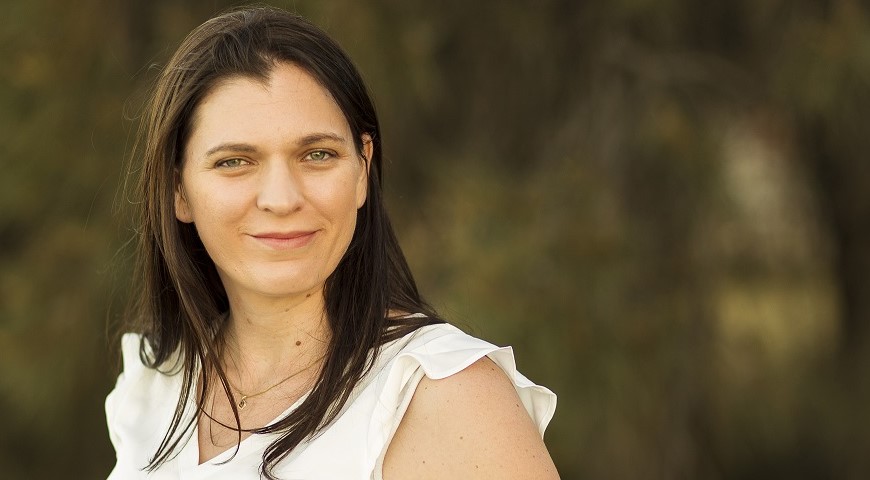 I have a Health Science degree and am a registered Naturopath and Herbalist in Australia with an Adv. Dip in Naturopathy and Western Herbal Medicine (The Australian Institute of Holistic Medicine). I have been practicing in the health and wellness industry since 2007 and have also trained and worked in numerous healing art techniques to assist with mind, body, and spirit health. I am passionate about sustaining health and restoring health in the body and believe that good health comes about as a result of the fuel we feed the body through the mind, body, and spirit.
I have a specific skill and extensive experience in sustaining health by implementing my detox and regeneration programs. I also work with hormonal imbalances, women's health, adrenal fatigue, insomnia, skin issues, weight loss, stress and anxiety. You can find me running my online clinic, memberships, health programs, creating products and running workshops. Being a traditional Herbalist and working closely with plants, I go deep into plant science medicine and the role herbs and plants have on healing the body. Every plant, macronutrient, processed food and chemical we put in or on our body has a physical, chemical and energetic action - either healing or causing harm to the body. I am passionate about sharing how amazing the world of herbs and food, as medicine, are for healing and sustaining good health.
I have also created my own product range, Suzanna's Natural Life, including herbal teas, herbal boost powders, and herbal tonics that you can add into your everyday routine to boost your health, helping you to achieve good health. I spend a considerable amount of time sourcing the best materials from around Australia and the world, and where they grow best from sustainable and organic materials. All my products can be found in the 'shop' section of this website.
Why I chose Natural Medicine and why it is so special to me
Ever since I can remember, I have always wanted to make people feel better.
Growing up in the country in Bridgetown, Western Australia, we had a hobby farm where I grew my own herbs and vegetables. I spent hours outside in my garden, and even more hours researching how to be healthy. In primary school, I collected pamphlets about the dangers of smoking and then handed them out to anyone I saw smoking. I made grass juice shots for my mum and brothers in the backyard to help them feel better.
My Pop passed away from cancer when I was 8 years old. He changed his whole life in his final year, but unfortunately, it was too late for him. He used every plant he could get his hands on that had anti-tumour properties, and it inspired me to look further into natural medicine. My Pop's journey is one of the reasons why I am so passionate about sustaining health.
And then, when I reached high school, I got severe acne that lasted until my early twenties, when I began my studies as a Naturopath. It destroyed my confidence and made me feel ugly. My mum spent a lot of money on doctors and dermatologists, but nothing worked.
When I started my Naturopath degree I also started my healing journey to better health. I detoxed, balanced my hormones, and changed my whole life around, and surprisingly my skin cleared up. By then I was in love with the power of natural medicine, instead of just treating the symptoms and covering up my acne with band-aid solutions. I saw my body as a whole and started to heal it from the inside out.
I launched my first business while I was studying to become a Naturopath and named it Relax and Unwind, which was inspired by my detoxing healing trips around Bali, India and Australia (camping and hiking).
Maintaining the theme Relax and Unwind, I created my own tea mix called Relax and Unwind - a great tea to help you relax before bed with soothing aromatics and relaxing properties (which you can find on the 'Store' page on this website).
Leap of Faith
My life would not have evolved the way it did, had I not found the courage to take one very scary step (that leap of faith) - to change my life and create a completely different one. I can't emphasise enough how important it is to take that first step and take action.
When I was 18, I moved to the city by myself- it was one of the scariest things I have ever done, but it was also one of the best, as it allowed my mind to grow and expand.
I started off in the hospitality industry, which fed my hunger, even more, to learn about food as medicine. Before I knew it, I was enrolled at Curtin University to complete a degree in Dietetics. However, this wasn't meant to be as the guy I was dating (my now husband) was posted to the Midwest region for work and I made the decision to go with him. I worked in land and conservation management, aged care and community health for three years. During that time I saw a great deal in the public health system that I found quite disturbing and left me feeling disheartened, leading me to look more closely into the health and wellness industry. And, before I knew it, I was moving back to Perth and enrolling into Naturopathy.
It's All About You!
You are the only one who can make changes in your life; you (and you alone) are responsible for your life. I am here to help guide you, keep you on track and give you the right tools so that you can heal and move forward.
The rest is up to you- step up now and take action. It will be the most significant and rewarding step of your life!
"Follow your dreams and your heart, they are leading you somewhere amazing." - Suzanna Wallace