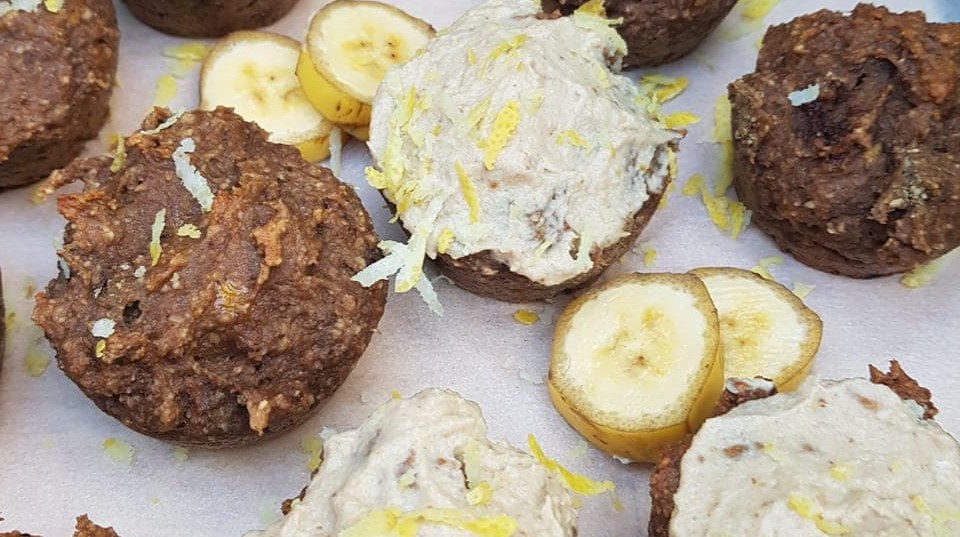 Makes 12 muffins
This recipe is nourishing and packed full of protein, nutrients and fibre to help keep you nourished, calm your nervous system down and keep your digestive system healthy. The muffins make a perfect addition to your breakfast or as a snack or healthy desert. I find these are best eaten fresh or frozen straight away to reheat in the oven at a later point for a quick delicious fresh tasting muffin.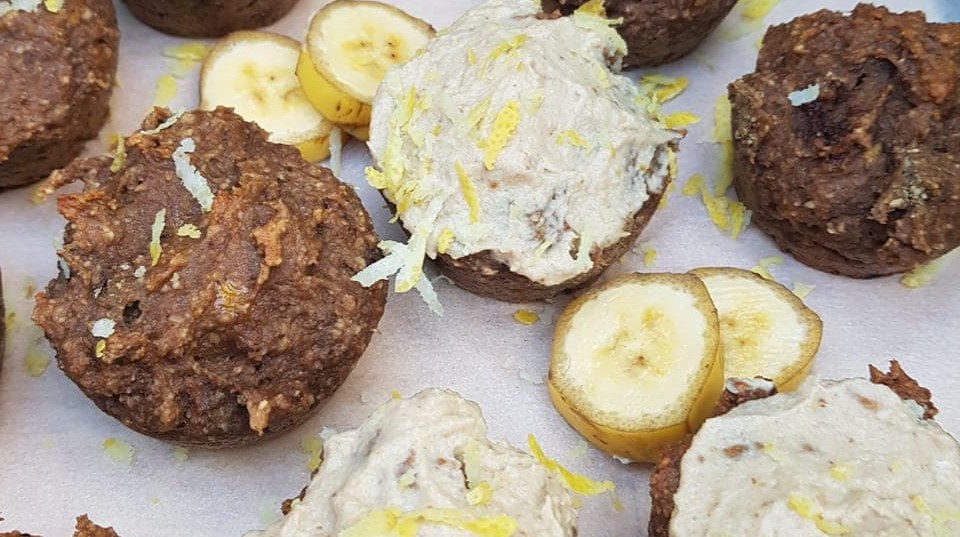 Ingredients

Muffins
3 ripe bananas mushed
100grams of almond meal
100grams of rolled oats
1 cup of steamed cauliflower
6 tablespoons of flaxseed
8 tablespoons of filtered water
1 tablespoon of maca powder (optional, read notes)
1 tablespoon of Suzanna's natural Life Boost powder (optional, read notes)
1 teaspoon of cinnamon
½ teaspoon baking soda
½ teaspoon baking powder
¼ cup of coconut oil melted at room temperature.
4 tablespoons of maple syrup
8 medjool dates.

Cashew cream frosting (optional)
This is a lovely frosting. It tastes nice straight away fresh on muffins or bakes well when re heated in the oven.
Ingredients
½ cup cashews soaked for 2 hours in filtered water.
4 medjool dates
½ cup of filtered water
1 teaspoon of apple cider vinegar

Directions
To make the banana muffins
If you are making the cashew icing now is the time to soak the cashews in a bowl of filtered water for 2 hours.

Preheat the oven to 180 degrees

To make the muffins in a bowl add all the dry ingredients; almond meal, rolled oats, flaxseed, maca powder, Suzanna's natural Life Boost powder, 1 teaspoon of cinnamon, ½ teaspoon baking soda and ½ teaspoon baking powder into a food processor and blend until well combined. Place all the dried ingredients into a mixing bowl and set aside.

Place all the remaining damp ingredients into the empty food processor and blend until well combined. Including ripe mushed bananas, 1 cup of steamed cauliflower, 8 tablespoons of filtered water, ¼ cup of coconut oil melted at room temperature, 4 tablespoons of maple syrup 8 medjool dates.

Once the damp mixture is well combined mix the dried mixture with the damp mixture until all the ingredients are mixed in well together.

Get your muffin tin ready and fill the muffin holes until the mixture is level with the muffin tray.

Place in oven for 45 to 60 minutes. Use a knife or skewer to check if they are cooked by placing it through the muffin. If the knife or skewer comes out clean it is cooked. It is ok if it sticks a little as this is a moist muffin.

Remove muffins from muffin tray and allow cooling slightly. Add the cream cheese topping or enjoy the muffins by them selves

To make the cashew cream cheese topping
Drain the water from the soaked cashews and combine the cashews in a blender with medjool dates, filtered water and apple cider vinegar. Blend until you have a smooth creamy consistency. Place straight on top of baked muffins.

Recommendations
Muffins are best eaten fresh or eaten within 2-3 days and warmed up in the oven. These also freeze well and bake well with the icing on top. Reheating the muffins on a tray for a second time allows the muffin to get a nice crispy outside which tastes nice. If you are reheating again allow 10-15 minutes to warm through the muffin.

Notes
Maca powder and Suzanna's natural Life boost powder of your choice are an additional way to pack nutrition and nourishing goodness into each muffin. Check Suzanna's Natural Life powders here and find Maca powder in the health food section of your health food store or supermarket.
About Suzanna Wallace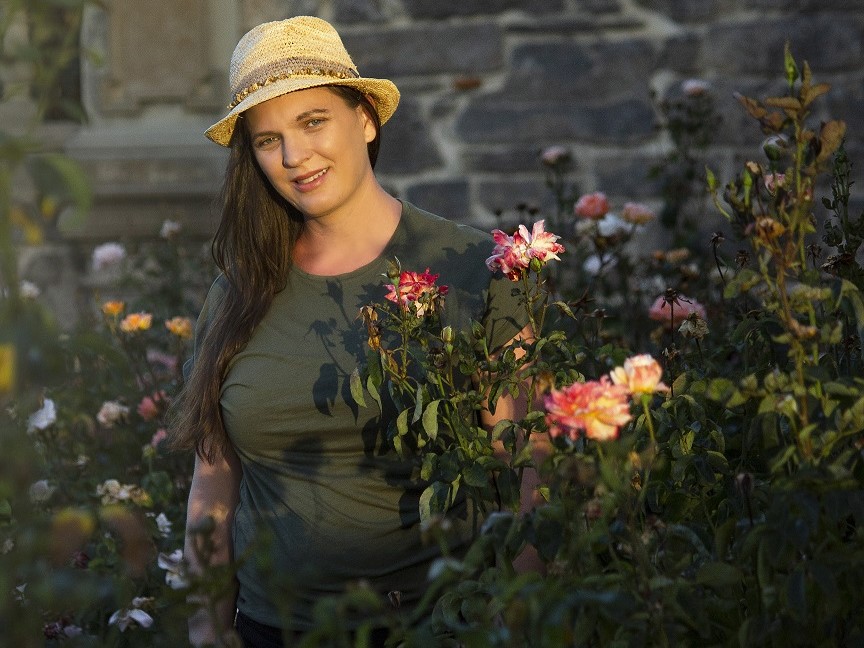 Suzanna has a Health Science degree and is a registered Naturopath and Herbalist in Australia, and has also trained and worked in numerous healing art techniques to assist with mind, body and spiritual health. Focusing on a wide range of health topics, and the implementation of her detox and regeneration health programs, Suzanna has created her own product range, Suzanna's Natural Life, which can be found in the 'shop' section of this website. Suzanna conducts consultations online zoom and in-person consultations in her clinic in Perth, Western Australia. Contact Suzanna today and kick-start your journey to achieving good health.
Subscribe to keep up to date with more blogs like this
If you liked this blog don't forget to subscribe to my email to receive exclusive regular free blogs, healing recipes, and tips that feed the body. You will also receive an exclusive pdf on how to alkalise the body to help prevent disease and a 7-day alkalising guide: SUBSCRIBE NOW


Book in for your free complimentary consultation here: SCHEDULE APPOINTMENT
MEDICAL DISCLAIMER
This content is for informational and educational purposes only. It is not intended to provide medical advice or to take the place of such advice or treatment from a personal physician. All readers/viewers of this content are advised to consult their doctors or qualified health professionals regarding specific health questions. The Green Naturopath takes no responsibility for possible health consequences of any person or persons reading or following the information in this educational content. All viewers of this content, especially those taking prescription or over-the-counter medications, should consult their physicians before beginning any nutrition, supplement or lifestyle program.