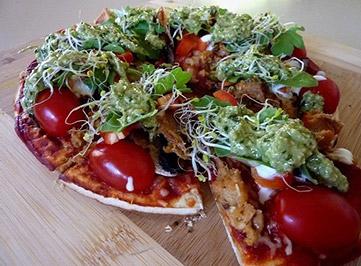 Pizza can be healthy, simple and easy to master. Follow these guidelines when making your next healthy pizza.
Ingredients:
Pizza base
Tomato paste (salt reduced)
Toppings
Flavour
Toppings to cook
Toppings can be whatever your tastebuds desires. Some popular toppings include; diced onion, garlic, chilli, pineapple, tomato, mushrooms, zucchini, capsicum, seasoned with salt and pepper.
Toppings to garnish with
Pizza can be tasty and support your digestion with some fresh raw salad and dressings on top of your regular cooked pizza. Some popular raw toppings include; sprouts, baby spinach, rocket leaves, basil, coriander, fresh avocado, raw crushed garlic, dressings. Adding raw toppings on top of your pizza will assist your body in digesting the carbohydrate and fats easier that are often found in pizza.
Choosing a healthy pizza base
There is a wide variety of healthy pizza base options these days. I have listed a few different healthy options for you to try next time you make your pizza that are quick and easy.
Look in the bakery section there are a variety of pizza bases now that a gluten and yeast free.
Pitta bread or wraps make for a nice thin pizza base.
Speciality health food shops sell prepared pizza bases that have all organic ingredients that taste amazing.
Eggplant can be cut into rounds and used to make mini pizzas and they taste amazing.
Flavour Ideas
Have you ever tried a pizza without cheese, it can taste pretty amazing. After cooking the pizza a drizzle of cold pressed extra virgin olive oil and your favourite topping can transform your pizza into a powerhouse of flavours and nutrition. You can use basil pesto or a drizzle of balsamic vinegar to transform you pizza.
Directions:
Prepare the oven to 180 degrees.
Prepare you pizza base on a pizza pan and spread your tomato paste on top.
Add your favourite toppings to cook and place in the oven for 20-30 minutes until your toppings are cooked.
Bring pizza out of oven and garnish with your favourite toppings and flavours.
About Suzanna Wallace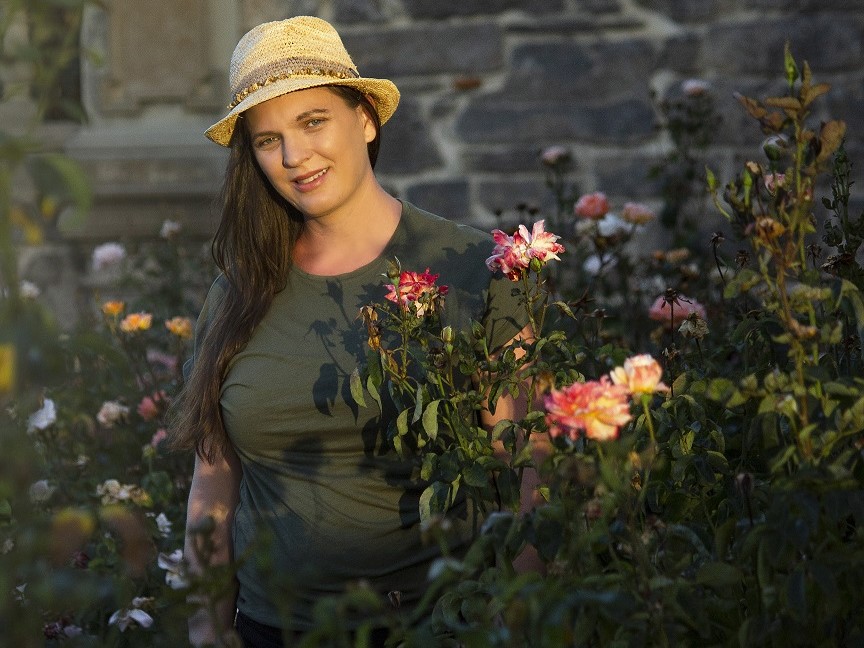 Suzanna has a Health Science degree and is a registered Naturopath and Herbalist in Australia, and has also trained and worked in numerous healing art techniques to assist with mind, body and spiritual health. Focusing on a wide range of health topics, and the implementation of her detox and regeneration health programs, Suzanna has created her own product range, Suzanna's Natural Life, which can be found in the 'shop' section of this website. Suzanna conducts consultations online zoom and in-person consultations in her clinic in Perth, Western Australia. Contact Suzanna today and kick-start your journey to achieving good health.
Subscribe to keep up to date with more blogs like this
If you liked this blog don't forget to subscribe to my email to receive exclusive regular free blogs, healing recipes, and tips that feed the body. You will also receive an exclusive pdf on how to alkalise the body to help prevent disease and a 7-day alkalising guide: SUBSCRIBE NOW


Book in for your free complimentary consultation here: SCHEDULE APPOINTMENT
MEDICAL DISCLAIMER
This content is for informational and educational purposes only. It is not intended to provide medical advice or to take the place of such advice or treatment from a personal physician. All readers/viewers of this content are advised to consult their doctors or qualified health professionals regarding specific health questions. The Green Naturopath takes no responsibility for possible health consequences of any person or persons reading or following the information in this educational content. All viewers of this content, especially those taking prescription or over-the-counter medications, should consult their physicians before beginning any nutrition, supplement or lifestyle program.