My marinated mushroom recipe is great as a side for all the yummy summer foods. I leave mine out in the sun for a few hours to get the goodness of the sun at the same time the flavours come out nicer.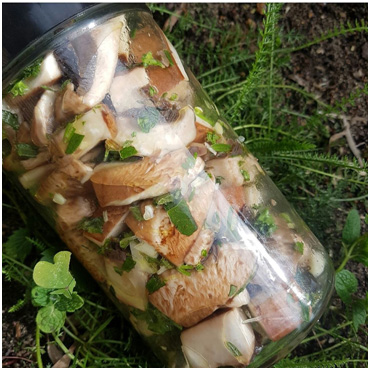 Ingredients:
• 500 gram of mushrooms
• ¼ cup of lemon juice
• ¼ cup of Apple cider vinegar
• ½ cup of olive oil
• 2 garlic cloves crushed
• Hand full of your favourite herbs (I generally just use what is in the garden at the time, this one has parsley, coriander, sage and rosemary in it).

Directions:
Place all the ingredients in a glass jar and let marinate for 2 days to release the full flavours.

Optional:
Place in sun for a couple of hours for some sun boosting goodness. Or sunbathe the mushrooms for a few hours before marinating.
Use the leftover marinate dressing for your salads, this will keep for a week.