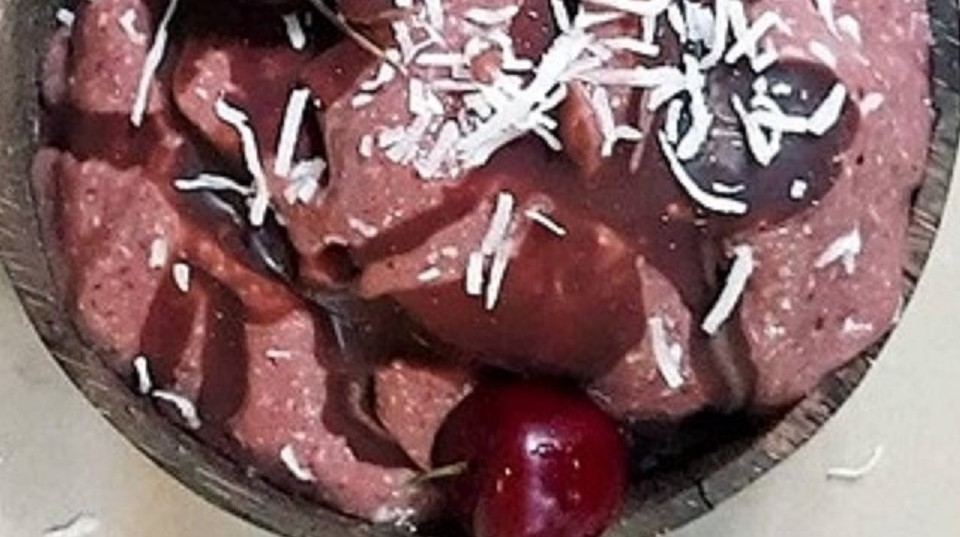 This is the perfect ice-cream to relax you at night or to soothe the anxious mind through the day.
The super power ingredients:
Cherries contain melatonin that help regulate our circadian sleep rhythm and vitamin C which assists in serotonin production. Serotonin help keeps us happy and helps us regulate our sleep patterns.
Bananas contain potassium, magnesium, B6, B3, B2 and L-tryptophan which help switch on our sleep hormones assisting with relaxing the body and muscles.
Cacao helps release endorphins that leave us feeling happy. Cacao is also high in magnesium and potassium which help relax the body.
Coconut may help stabilise blood sugar insulin levels helping you to sleep and rest easier.
Ingredients
1 ripe banana peeled and frozen

1 cup of frozen cherries pitted. (Either pit your own and freeze or buy already pitted in the frozen section of your supermarket).

4 tbsp. of coconut flakes

2 tbsp. of coconut cream

1 tbsn. of cacao

1 tbsn. of coconut oil (melted)

1 tbsn. of maple syrup
Directions
In a small jug stir the melted coconut oil, cacao and maple syrup. Stir well and set aside briefly.

In a good high power blender or food processor blend the frozen banana, frozen cherries, coconut cream and 4 tablespoons of coconut flakes until smooth.

Place ice-cream into a serving bowl and pour your chocolate dressing over and watch it set on your ice-cream just like chocolate magic.

Garnish with extra coconut flakes, cherries, mint, etc.
Tip
I buy my bananas in bulk and let them ripen. Once they are ripe I freeze them to add them into my ice-creams and smoothies.
Subscribe for more healing recipes like this
If you liked this recipe don't forget to subscribe to my email to receive exclusive regular free healing recipes, tips that feed the body at www.greennaturopath.com.au/subscribe
About Suzanna Wallace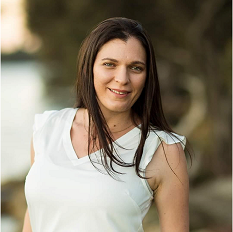 Suzanna has a Health Science degree and is a registered Naturopath and Herbalist in Australia, and has also trained and worked in numerous healing art techniques to assist with mind, body and spiritual health. Focusing on a wide range of health topics, and the implementation of her detox and regeneration programs, Suzanna has created her own product range, Suzanna's Natural Life, which can be found in the 'shop' section of this website. Suzanna conducts online and mobile consultations and membership. Contact Suzanna today and kick-start your journey to achieving good health in 2019, and beyond!
Book in for your free complimentary consultation here:Schedule Appointment
(currently not available in the US, UK and Canada)