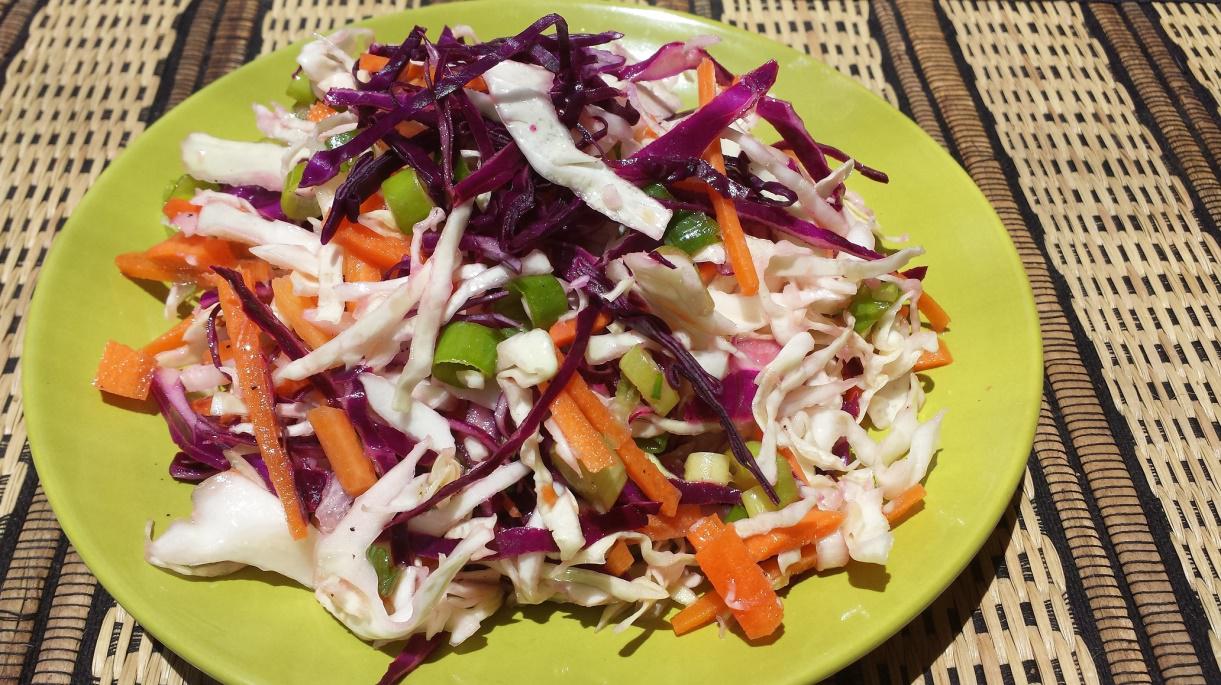 This is a nice refreshing egg free alternative to the normal coleslaw and is allergy friendly.
I find the flavours come together nicely if the cabbage and vegetables are soaked in the coleslaw dressing over night. I can happily have a bowl of this for lunch, love it!!
I always double this recipe when I am making it for a gathering and if it isn't all eaten there is the bonus of a really tasty coleslaw salad for the next few days.
Ingredients:
3 cups of cabbage shredded finely (white, purple or both)
1 cup of finely sliced or grated carrot
3 spring onions sliced
3 tablespoons of extra virgin olive oil
1 tablespoon of Apple Cider Vinegar
2 tablespoons of fresh lemon juice
1 tablespoon of raw honey, coconut sugar, agave or brown sugar
Season with a pinch of salt and some cracked pepper to flavour
Directions:
Add all the ingredients into a salad bowl and mix together. Serve or put the coleslaw into the fridge overnight to absorb the dressing flavours.