Store
Bring your body back to balance
With Naturopath & Herbalist created Healing Herbal Teas, Alkalsing Herbal Boost Powders and Tonics you can Detox, Alklaise, Restore, Rujuvenate and feel great with.
Formulated to help
Reduce inflammation and stress in the body, improve cognition, detox, heal and soothe the skin, help you sleep better, feel more energised, lose body fat easier, support hormonal balance and balance the body.
All products are certified Australian herbs, berries, fruit and greens using non-irradiated ingredients that are synthetic FREE, Gluten FREE, Additive FREE, Lactose FREE,. No artificial flavours, colours, fillers or hidden nasties. Ethical and Vegan friendly.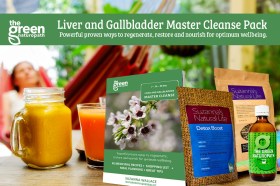 Feel great with Suzanna's Naturopath formulated Liver and...