Try my creamy mushroom soup it is a healthy, dairy-free, plant-based recipe which was created for its immune stimulating properties and low mucous and inflammation properties.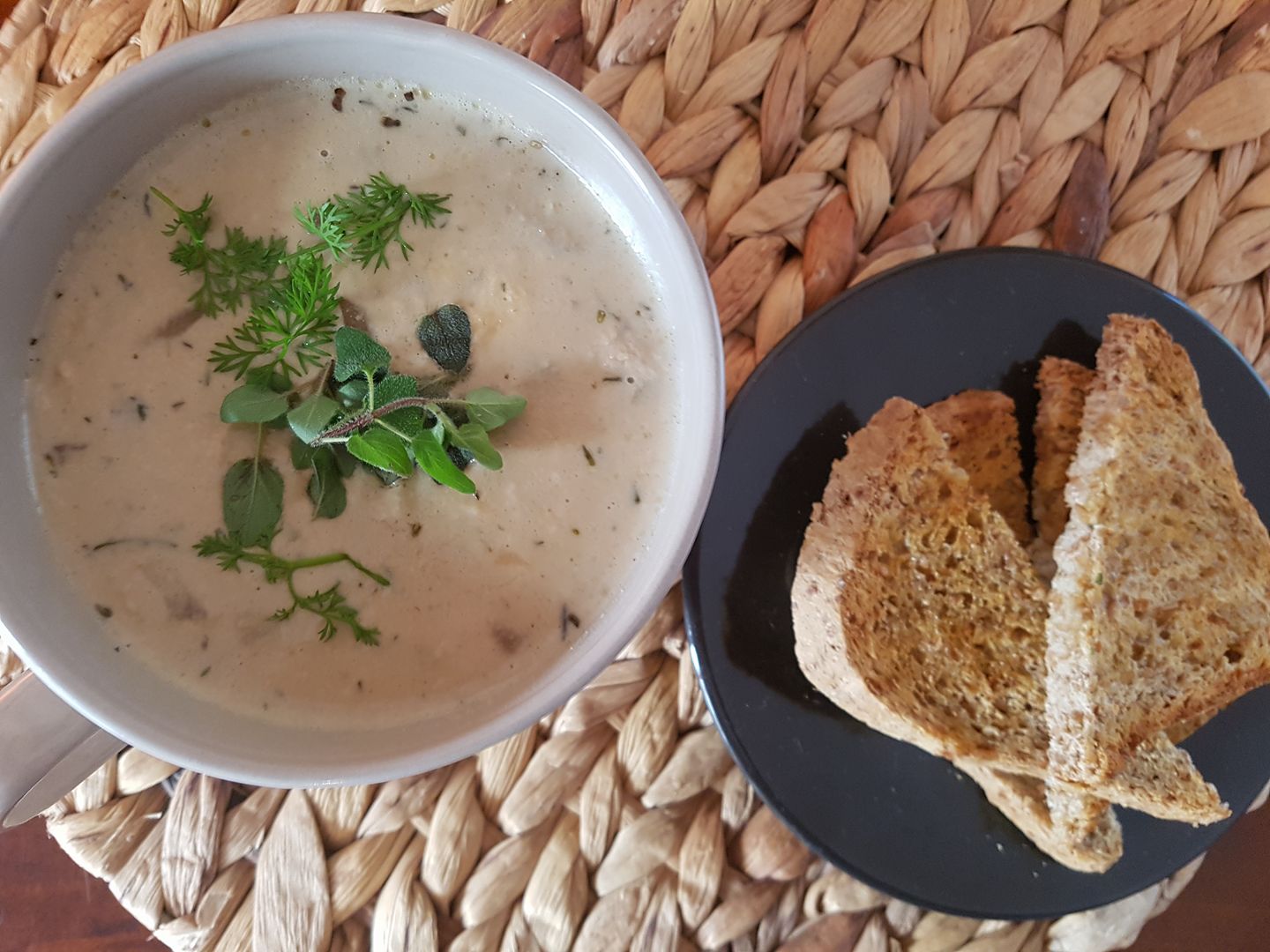 Ingredients:
• 600g fresh mushrooms, sliced
• 1 brown onion, finely sliced
• 3 fresh garlic cloves, minced
• 1 tbsp coconut oil
• 5 cups vegetable stock
• 1 ½ cups raw, unsalted cashews
• 1 tsp dried or fresh thyme
• 1 tsp dried or fresh rosemary
• ¼ tsp Celtic, Himalayan or Macrobiotic salt
• ¼ tsp ground black pepper
• 1 tbsp nutritional yeast flakes (optional for creamy cheese flavour)
• fresh herbs for garnishing

Directions:
1. Place cashews in a bowl of water and leave to soak for a few hours or overnight (in the fridge).
2. In a large soup pot, sauté the mushrooms, onion, garlic, thyme, rosemary, salt and black pepper in coconut oil for 3 - 5 minutes.
3. Add vegetable stock, bring to the boil, cover and reduce to a simmer for 30 - 40 minutes.
4. Drain and rinse cashews and add them to a blender with half a cup of water and nutritional yeast. Blend until smooth and creamy (add more water, if needed).
5. Stir the cashew cream into the soup pot to combine all the ingredients. Allow to simmer for another 15 - 20 minutes.
6. Season with salt and pepper.
7. Garnish with fresh herbs - and enjoy!